---
Have you ever had a job where you had to sacrifice your values for money?
Where you were doing things that went against your beliefs, but the job was paying your mortgage and living expenses, so you just hung onto it?
I can wholeheartedly relate to that…
During my career as a geologist, I had many positive experiences, and I earned a good wage doing it. Still, my work contributed to environmental destruction. And for a nature-oriented person like myself, that fact was morally tortuous.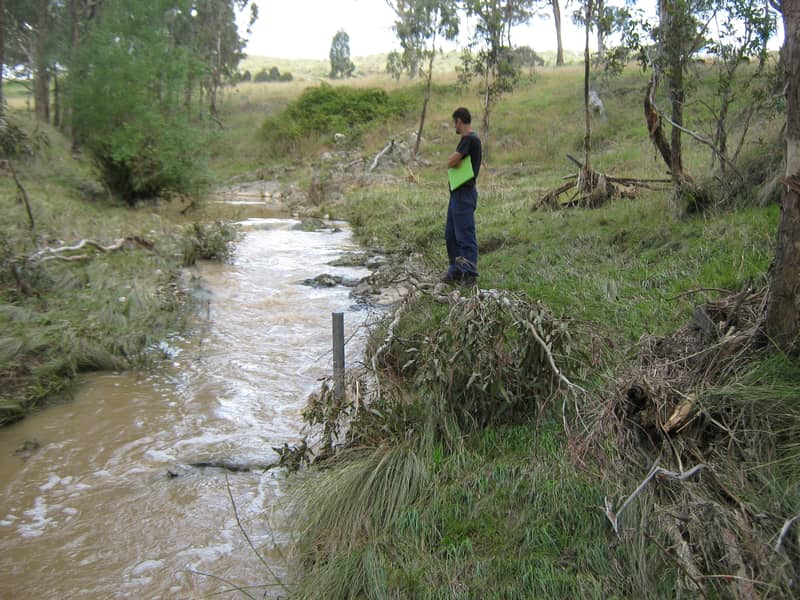 ​Working as a geologist circa. 2010
Many things gradually led to my final disillusionment with the role. Yet, one event, in particular, made me finally realize that I had to change my job regardless of how good the money was.
It was a day when I finally met the CEO and managing director of the small gold and silver exploration company I was working for in person. They came onto the site to personally present the project of the future mine to the local community in a nearby town.
The locals were skeptical of the project's benefits, and rightly so. It was about to significantly impact the environment and their way of living.
They needed persuading that everything would be good, that jobs would be created, that things would be better…
I remember sitting around after dinner the night before the presentation with the CEO, managing director, and a few others and drinking some costly wine. As our tongues got looser and looser from the alcohol, they started cracking jokes about company subcontractors, nature, and the locals… and began plotting how to trick them into supporting the project.
"Those damn ecologists. They always have to find some significant eucalyptus tree community when you want to dig out something." [laughing out loud]
"That endangered fish won't need protection if the creek accidentally dries up." [evil laugh]
"As long as we tell them well-paid jobs are coming, they'll support the project, and once we start, they won't be able to stop it."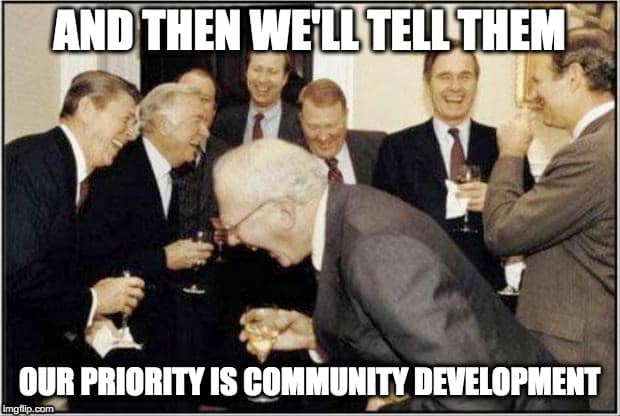 Suffice to say, I had a bitter taste in my mouth – literally and figuratively – from drinking wine with those people that night.
(Looking back from today's perspective, how was that for NOT caring for Earth, NOT caring for people, and NOT returning the surplus, rather just literally extracting it from the ground.)
I remember reflecting on that event later on and thinking about how if it wasn't due for my job, I would never want to have anything to do with these people whatsoever, let alone have drinks and discuss habitat destruction in the name of profit. That's not what I stand for…
Not long after, I decided to take a "short break" from my job as a geologist. At least, that's what I told them.
At the time, I knew quitting my job wasn't a good idea, especially when my whole family expected me to be this high-paid, talented earth science engineer I'd spent all the years studying to become.
So I planned to study permaculture, do odd jobs to pay for rent and groceries, and then apply that knowledge to a small piece of land my family owned. Then I'd somehow find a way to sustain myself by becoming an eco-entrepreneur/farmer and ultimately be able to do what I love.
It was around that time that I started my website and began writing about what I'd learned and documenting my journey. I loved the research and learning by teaching, so this was a way to channel my passion for permaculture and get more serious about the "doing what I love" part.
In hindsight, putting myself out there in that way was the best decision I could have made as a budding eco-entrepreneur.
First, because of the exposure, I got the opportunity to form all kinds of friendships, partnerships, and business relationships with the type of people who shared the same values as me. And it was liberating to know that I could share a glass of wine with these people and wouldn't feel bad about myself afterward.
Second, because people saw from my writing that I have this highly sought-after skill of understanding the arcane mysteries of permaculture design, they wanted to work with me for MONEY. And that was the pivotal moment in my quest to turn my passion into something I could get paid for.
That's when I discovered that if I wanted a business as opposed to a hobby, a fun side project, a work of love… I needed to clarify some business fundamentals, such as what I could offer, who it was for, and what results or benefits I could deliver.
Articulating this was critical for starting the education/design/consulting permaculture business I have today.
So this is the base level understanding you should have about your business and how you can help someone: your offer, ideal customers, promised results…
Jumping blindly into a business without clearly articulating these is a quick way to fail or go broke fast if you go all in.
I had to learn a lot of this on the fly, as there weren't that many business resources geared toward starting a permaculture business, but things have changed, and the permaculture movement has progressed.
The point is this: you don't have to settle for a job that pays your bills but that you are not passionate about or if it goes against your values. The least you can do is have a go at something you believe in, on a side, in your free time.
Find a way to put yourself out there and start building something meaningful!
Who knows, maybe one day we'll work together and share a glass of wine while making jokes about our ex-bosses.
Take that, you nature-destroying CEOs