---
If you read my last post about the Great Reset, you'll be aware of the predicament we are facing as a society.​
Given the seriousness of the situation, I'll be first to admit that it's currently hard to stay optimistic about the future of humanity.​
I assume that many of you feel the same, especially when you throw climate change, biodiversity loss, plastic pollution, etc., into the 'encroaching doom' mix.​
Thus, it's rather easy to fall into the trap of continually thinking about the future on a day-to-day basis and then feeling anxious and demoralized – it's understandable, and it happens to even the most enthusiastic of us.​
But the problem is, when we stress ourselves out like this, we lose sight of all the great positive things we have and forget to appreciate that life is pretty darn good, right here and now, regardless of what the future might hold in 10, 20, or 30 years.​
Our outlook on life would be far more positive if we remind ourselves daily of the abundance we have in our lives, and how amazing it is to be alive on this beautiful planet.​
That's why today, I want to give you that reminder, and prove to you that you have every reason to be joyful despite all the global issues that lay ahead.
Now, abundance is one of the buzzwords thrown about by many sources, and it may mean different things to different people. So, in this post, I thought I'd share a few of my examples (amongst many) of the abundance in my life, and hopefully inspire you to think about some of yours.​
All right, so let's begin!​
Leafy greens from my greenhouse​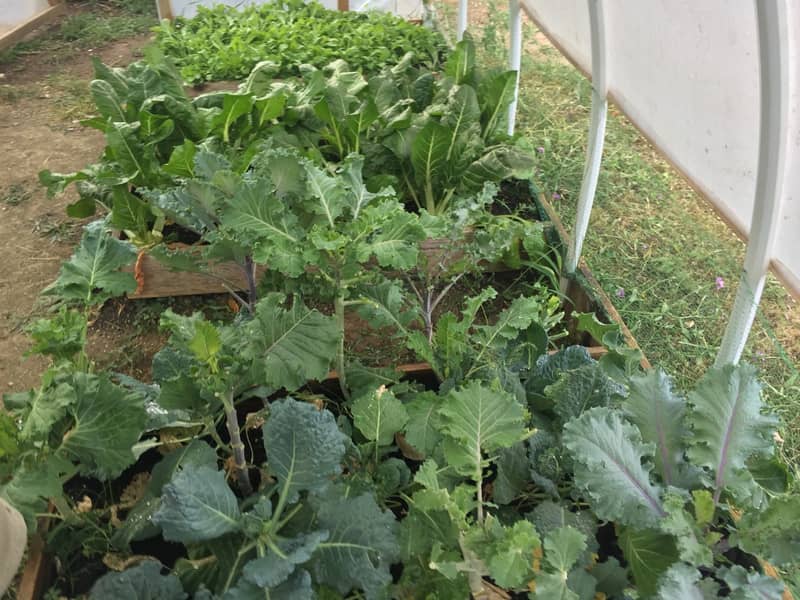 Growing healthy nutritious food is actually surprisingly easy. When you think about it, plants are designed to grow; that's their entire agenda – to grow and reproduce. But, of course, there is a caveat to how easy it is to grow food – you have to keep your soil alive and healthy before the plants can do the rest.​
If there is one thing we eat every day and have an abundance of, it's our nutritious leafy greens. We keep on harvesting them and they just keep on growing right back. While our beds are small, the amount they produce is enough to be self-sufficient for leafy greens; providing us with vitamins and minerals and an abundance of the key nutrients that are so essential for health.​
​Clean water from the nearby spring​
Whenever I'm on my farm, I love to draw water from a local spring. It's actually on our property, some 50 m away from the house and, since the bedrock is made of limestone, the water is clean, cool and very refreshing in the summer heat.​
During my travels around Australia and the Middle East, I become much more appreciative of having the privilege of drinkable water springs. All I have to do is take a few bottles, walk 50 m and fill them up. In a world where many people don't have clean water to drink or have to walk several kilometers to get any water at all, how blessed should I feel?​
Untouched natural environment teeming with wildlife​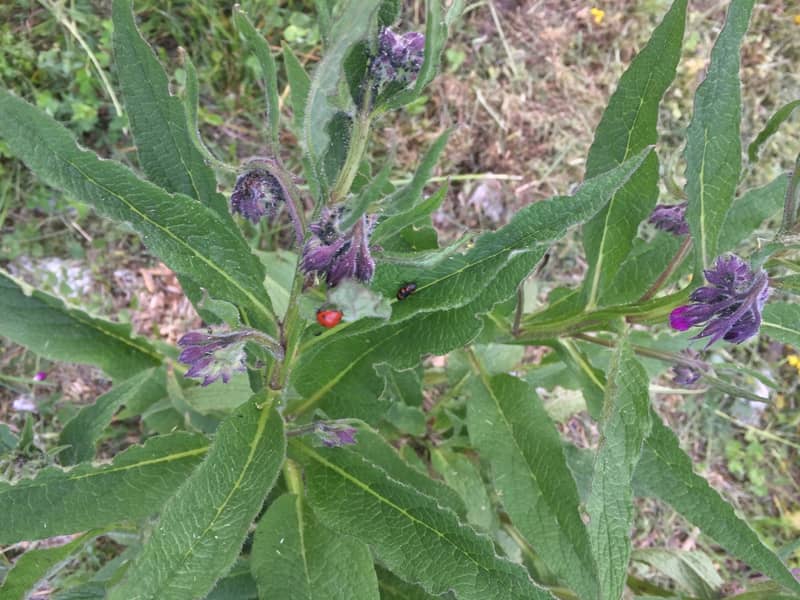 Certain parts of my country, especially the rural areas, are, to be blunt, not yet fulfilling their economic potential. While this might not be ideal for humans, wild animals, on the other hand, are absolutely thriving. Economic progress in its current form is very much a double-edged sword and usually takes place at the expense of nature, but in areas where the economy is underperforming, nature is positively flourishing.
Just the other day I was on my farm working, getting my hands dirty and, to be honest, becoming annoyed by all the insects that were trying to get their share of my blood and sweat. Yet when I hear reports such as the one stating that insect populations in Northwest Germany have dropped by 78% in 24 years, I feel grateful that they are here to irritate me, well, at least some of them! Others, like the ladybug in the picture above, are actually of great help. 
The situation is similar in Canada and the US, but not here, not on my farm. Here we have an abundance of insects, birds, and other wildlife. Sure, there are rabbits that like to nibble on my young trees, and deer that trample my cover crops, but I'm happy to pay this small price for all the benefits they provide to the ecosystem.​​
Time spent with my family and friends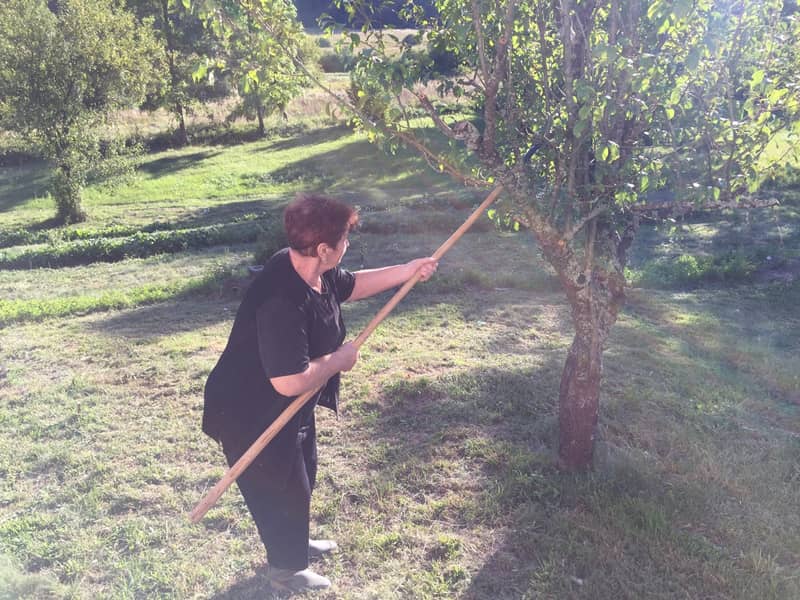 Try this experiment for a week, each day before you fall asleep: Think about three things you're grateful for that day. The chances are most days, if not every day, you'll be grateful for spending time with someone, meeting someone new, or just appreciating that the people you care about are alive and healthy.​
Think about it, does it really matter how large your house is, how big your farm is and how well things are going if there is no one to share it with? With no loved ones to share your abundance of food and resources, then what's the point of striving for all this?​
I'm happy that, in my life, I have the opportunity to spend time with the people I care about. I enjoy the moments when I'm working on something with my friends or spending the time with my family on our farm to have a 'working bee'. I enjoy finding out from my grandma about the way people used to live and learning the skills that might be necessary for the future to come. I'm so grateful for this abundance of relationships in my life.​
---
All right, I hope this helped you think of some of the examples of abundance in your life. I'm certain there are many.
When you start to shift your focus to such little moments of joy, I guarantee you'll feel much better today, and will have a much more positive outlook on life.​
So, take a moment and think about what does abundance means to you…
In closing, I invite you to subscribe to my newsletter via the form below. It's free, and you get gentle nudges in the right direction like this one from time to time (plus all the permaculture and 'prepare for the Great Reset' type of stuff, of course).
Talk soon,
-William
(Visited 2,186 times, 1 visits today)