Imagine living in an area where permaculture farms and homesteads are the norm.
…Where most of your neighbors are like-minded regenerative land stewards with whom you can share resources and trade produce.
…Where you can have a bonfire and invite people from the community to roast marshmallow roots, have a drink, and discuss permaculture and regenerative agriculture.
…Where the local culture and events are centered around organic food, regenerative action, and community self-reliance….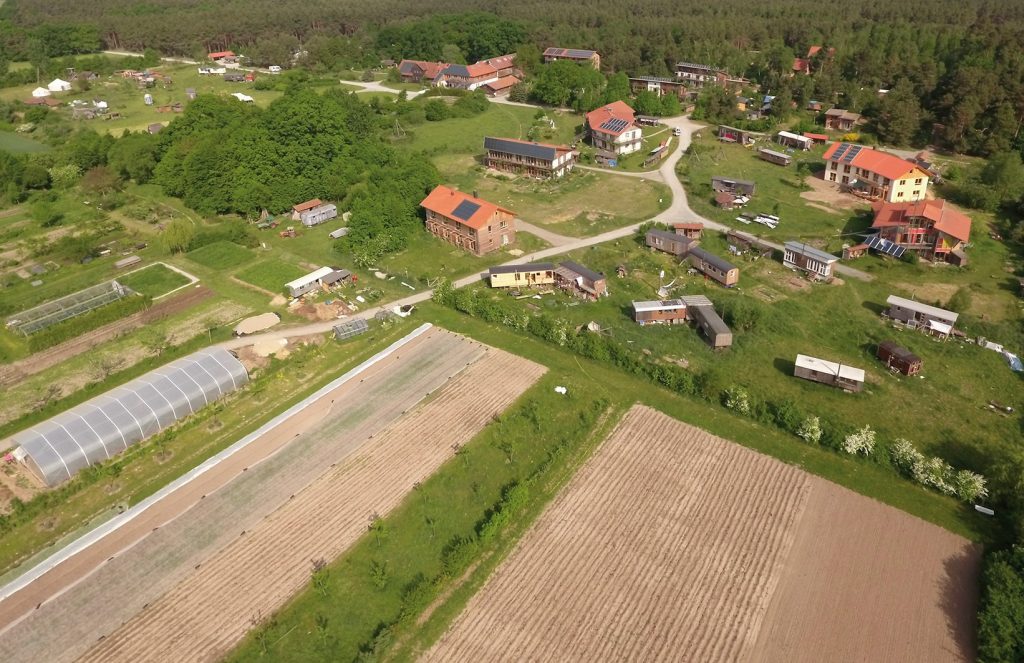 In the permaculture and regenerative-living world, many people dream about moving to a place like this. But unfortunately, in reality, these types of communities are few and far between.
In practice, when relocating to a new area, most of us are in a sense destined to join some random community that usually has no real understanding of the same ideals, and where there aren't many like-minded folks around, if any.
The truth is, without giving the community aspect the serious forethought it deserves, we get what we get, and, more often than not, we completely lose out on the concept of a like-minded community.
To me, that is simply unacceptable for the type of world that lies ahead of us.
As we advance into the post-pandemic, energy descent, climate chaos world, the community will be one of the most essential elements of resilience and self-reliant living. Not just for the social aspect, or coming together to overcome various emergencies, but also from the perspective of survival.
As society further bifurcates into the people following the program, as David Holmgren describes it, and those living outside the system, the permies on the margins will need the support of like-minded folks more than ever to continue living as they used to before the pandemic.
So, in this post, I want to give you the evaluation tools and frameworks to help you consider different localities from a permaculture community perspective BEFORE you decide to move there and start your farm, homestead, or farmstead.
This way, you'll maximize your chances of finding a place that's best aligned with your values and which has the most like-minded folks with whom you can build your community.
Okay, so let's begin!
Finding a like-minded permaculture community
There are two things you'll need to evaluate when considering whether or not the locality is a good fit from a permaculture community perspective:
1. Are there any like-minded folks (permies) around?
2. What's the local culture like?
This sort of assessment is crucial if you want to avoid putting yourself in a situation where you're the newcomer-outsider, doing things differently and trying to force your ways on everyone else. That's a sure-fire way to find yourself ostracized from the community fairly quickly.
The good thing is, both these aspects are straightforward to assess without any special skills. So let me outline what you need to do.
EXCLUSIVE FREE RESOURCE: download a complementary permaculture community evaluation checklist with online resources and actionable advice on finding a like-minded permaculture community.
Are there any likeminded people around?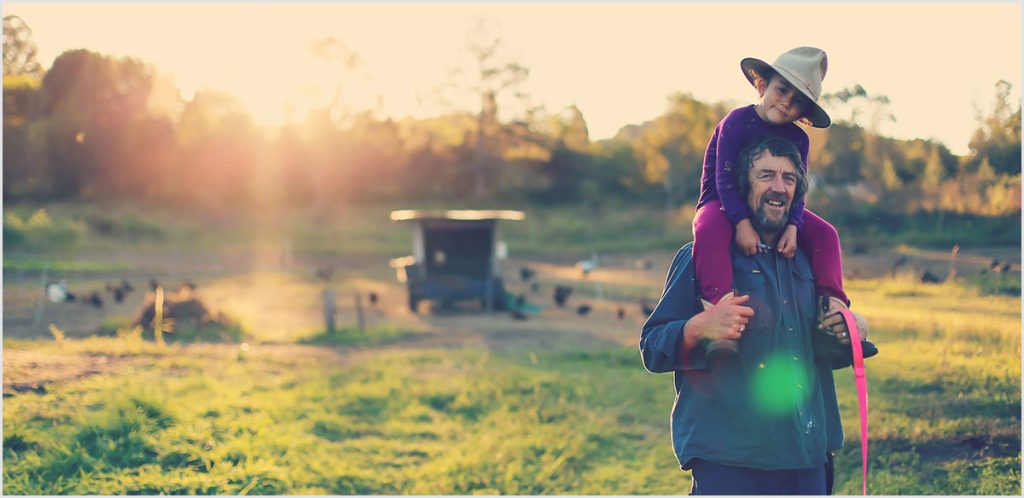 Okay, so first you'll need to find out if there are any permies in the area.
I say permies, but here I'm using it as a catch-all phrase for different subcultures within the movement: regenerative farmers, homesteaders, permaculture-oriented intentional communities, agorists…
The more people like this you can find in the area, the higher the chances will be that there is already a community of compatible folks and a social infrastructure supporting it.
You can do this type of research online relatively easily by looking at various online directories with conveniently mapped locations of the community groups and individual projects.
Note however, that, in these directories, you'll only find the ones who registered and wanted to be listed publicly. Many groups and individuals are probably flying under the radar, whether deliberately or not, but we'll have to work with what we have available.
There are a few different websites I recommend checking out and seeing if there is anyone around.
Community groups (permaculture-oriented intentional communities)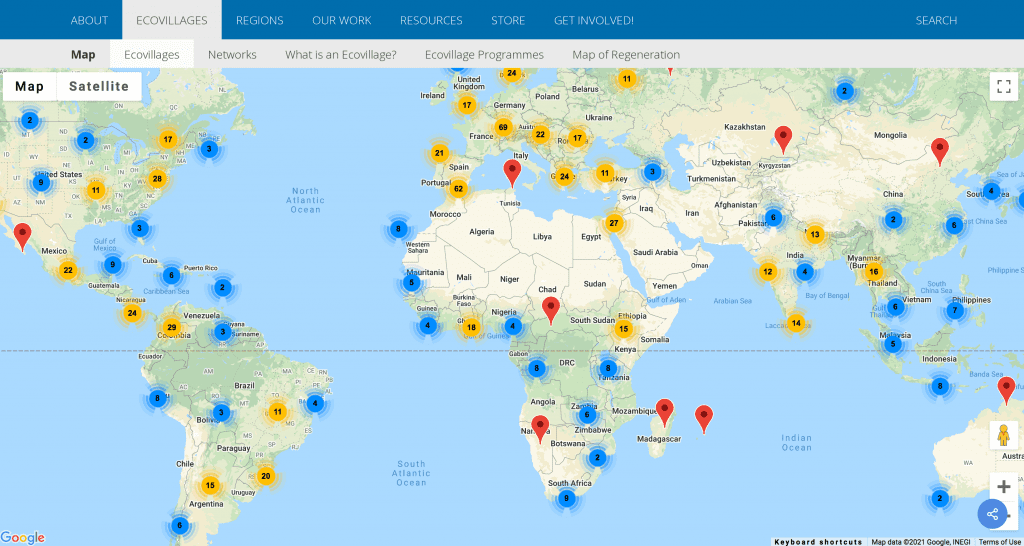 On Foundation for Intentional Community and Global Ecovillage Network websites, you can find the locations of intentional communities and ecovillages centered around permaculture, sustainability, regenerative living…
Although you might not necessarily want to join one, it's a good sign if there are any in the area. Being close to such a community creates all kinds of opportunities for networking, trade, exchange of knowledge…
Individual permaculture projects
On the Permaculture Global website, you'll find what's probably the most comprehensive list of individual permaculture projects worldwide. Use it to reveal if there are any permaculture farmers, homesteaders, or education sites in the area.
Also, you can use the people tab, to find out if there are any permaculture practitioners, teachers, or consultants in the area with whom you could potentially connect.
Regenerative farms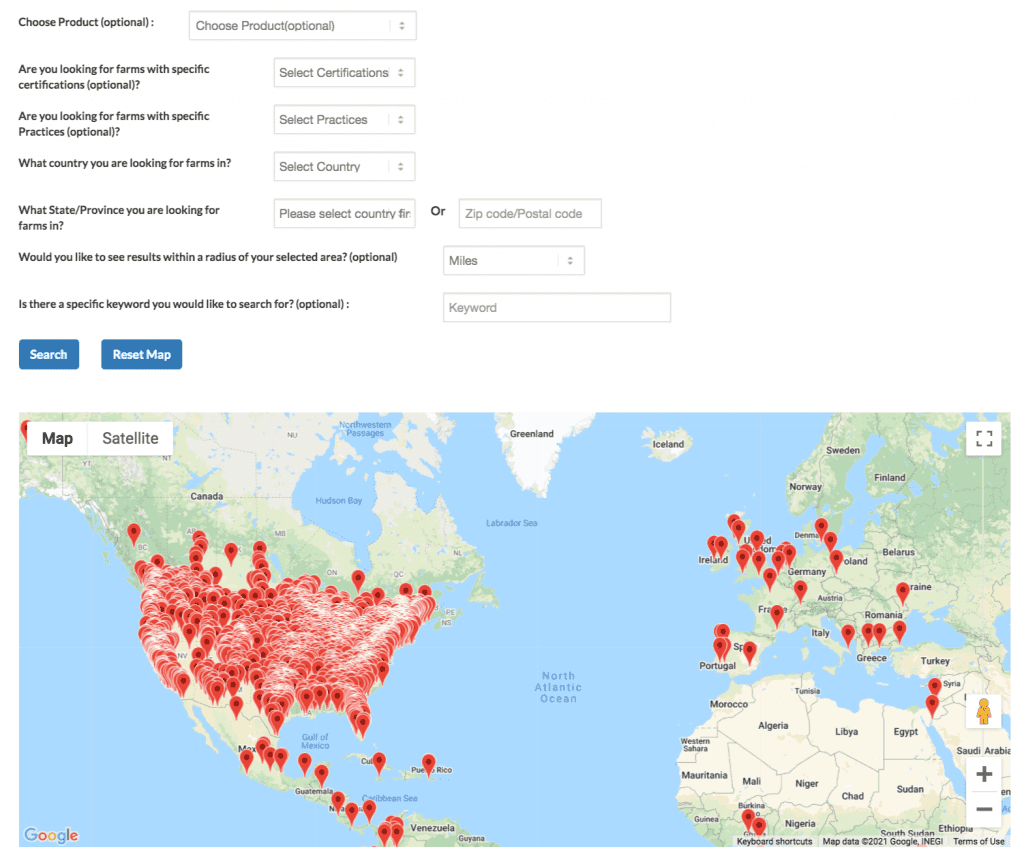 On the Regeneration International website, you'll find a fantastic map of regenerative farms around the world. It's the most comprehensive one that I was able to find online.
Use it to find out if there are any regenerative land stewards in the area.
Freedom cells
For any freedom-loving permies out there, who are becoming increasingly marginalized, I recommend looking at the Freedom Cell Network website.
There, you'll find locations of groups (freedom cells) and individual members worldwide who are already organizing themselves for life outside the system. Use the maps to determine if there are any like-minded individuals in the area.
Note: you'll have to register first to be able to access the maps.
---
All right, so that's the first part of the evaluation – looking to see if there is anyone around. If you were able to locate any permies in the area then that's already a good indicator that the location is better than average from a permaculture community standpoint.
Still, it doesn't tell you much about how the area breathes day to day. It might be that these folks are outliers in a community that doesn't place much value on permaculture, self-reliance, sustainability, resilience.
So you'll need to look at the second part of the community assessment…
For an actionable summary of this post, check out the complementary permaculture community evaluation checklist with step-by-step instructions and links to online resources. Click here to get your evaluation checklist
What's the local culture like?
In the second part of the evaluation, you'll want to look more closely at the local culture of the locality. Your goal here is to get a feel for the area and the way the people generally live.
The closer this general way of life gets to showing signs of community self-reliance, environmentalism, entrepreneurship, preparedness – or whatever else you value – the better you'll fit in and build your community network.
In reality, it might take years for the area to sink into your consciousness; to know how it lives and breathes. But there are specific things you can research and observe to quickly find out if the area is a good fit or not.
There are four things I recommend assessing:
Are people already living regenerative and self-reliant lives?
If you were to visit the area or drive down the road, would you find people engaged in homesteading or farming activities?
Do they have gardens and orchards or keep livestock? Do they cut firewood, produce their electricity, harvest water, etc.? Are there, for example, chickens wandering around in the front yard, and nobody seems to care? Hint: that's a very good sign!
Is the landscape cultivated, and in what way; what's growing and how is it growing?
If the area is right, many folks will be doing lots of the same activities you wish to do. And if they do, that's the best way to ensure you'll fit in!
Is there a farmers' market in the area?
The size and health of the local farmers' market will tell you a great deal about how people in the area think about their food and self-reliance in general. In turn, it will be a good indicator of whether the local culture is something you're looking for.
In the local farmers' market, you'll have local producers, farmers, organic growers, etc. Not to mention like-minded folks looking for fresh produce. It is, in a sense, a central hub buzzing with the right types of activities, and it would be very disappointing if it weren't in the area.
You can look online to find out whether or not there is one, and, if there is, you'll definitely want to visit to get a feel for the 'buzz'.
Are there any agricultural tools and supplies shops in the area?
If you were to drive around or visit the area, would you find any 'agricultural' tools and supplies shops? For example, are there seed shops, feed shops, irrigation supplies, etc.?
In most cases, some of these shops will be present, which is good as it indicates that there is market demand. However, you might want to go into one of them to see what kind of inventory they keep.
This will tell you a lot about local agricultural practices and what kind of homesteading is taking place in the area. For example, if you find gardening no-till tools like broadforks, or specific organic amendments, or inoculates, and green manures, it's probably a desirable area!
Are there any local permaculture/resilience/ self -reliance events?
Lastly, try to discover if there are any local events related to permaculture/resilience or other similar causes or interests. These could be workshops, training opportunities, convergences, classes on miscellaneous relevant subjects: food, plant identification, survival, permaculture, organic agriculture…
Even festivals or similar types of gatherings on causes you find relevant can be useful indicators that the local culture might be what you're looking for.
These events probably won't be frequent, but they mean that people are interested in things you find important, and there is a demand.
Search websites like Meetup.com, Facebook events pages, and Eventbrite to see what type of events are listed for the locality you're interested in.
---
Okay, once you've performed this sort of an assessment of local culture, you'll know, from a very specific perspective, the actual degree of 'permaculture-sness' (yes, I have just invented the word) that truly exists in the community.
If the local culture is suitable, and there are already some like-minded folks in the area, you've found a place that's highly desirable from a permaculture community perspective.
Assuming that it ticks the other necessary boxes like being safe, having good access to services, a robust local economy, and an acceptable type of local governance, you've found yourself an excellent place to live.
Now you need to find yourself the right type of property within the area! But more on that in future posts…
NEXT STEPS
In closing, make sure that you download the permaculture community evaluation checklist that has all the relevant resources we talked about here and actionable advice on conducting this type of assessment.
Sign up, and I'll also add you to my email list, where I'll share other vital considerations you should be aware of when looking for land.
EXCLUSIVE FREE RESOURCE: Click here to get your Permaculture Community Evaluation Checklist
(Visited 10,210 times, 6 visits today)