It was like a scene from an apocalyptic movie.
A convoy of army trucks hauling away corpses as the local crematorium was overwhelmed with bodies from the hospital.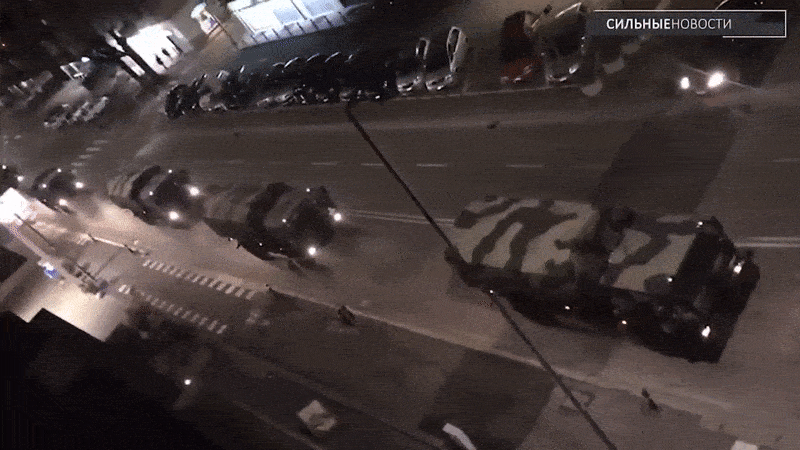 The news report was particularly dreadful to watch because the affected area was only some 5 hours' drive away from where we live, and, disturbingly, the number of deceased for the whole of nation was averaging almost 1000 people a day.
Nationally, our government declared a code red preparedness level, initiating a hard lockdown, bracing for the imminent impact.
Soon, the first cases of the deadly disease began to appear in my hometown…
All of this was unfolding in mid-March, when the entire planet was looking at northern Italy, wondering what the hell was taking place there and what happens if that "thing" comes to our part of the world.
It didn't take long, and the virus quickly spread to the rest of the globe. Then, we all got to experience firsthand the fear and panic we had previously seen on the TV.
Looking back on 2020, it's fair to say that ever since the outbreak of this pandemic, the world hasn't been the same. What the media keeps referring to as the 'new normal' has slowly but surely settled in.
Although many of us still mentally cling to the possibility that things will eventually get back to the old pre-pandemic normal, as time goes by, it's becoming increasingly clear that's not going to happen.
On the contrary, I think we're in for some massive societal changes – all precipitated by this pandemic – that will take us further and further from the world we used to know.
My research into the various economic, societal, and geopolitical issues leads me to believe that we may be entering one of the most turbulent and decisive periods in humankind's history.
This rough ride could last at least a decade, and with this pandemic, we are just warming up. Other storms are brewing on the horizon, and once they hit us with their full force, we will inhabit a radically different world.
As someone who spends most of his time thinking about the future while actively preparing for what it might hold, I find several societal developments or trends particularly concerning.
In this post, I'll explain what they are, and I'll make my case for why I see them unfolding in the coming years and to what effect.
I've named these developments/trends: 1. The surveillance society, 2. The Second Great Depression, 3. The new world (dis)order and, 4. The social upheaval.
With this content, I want to provide a big-picture overview of the most significant challenges that lie ahead, and, by doing so, set the scene for the permaculture-based solutions that I'll explore in more detail on this blog as the crisis unfolds.
Okay, with that, let's get started!
The surveillance society
Imagine that one day you have your extended family or friends for dinner. You cheer and laugh, drink and eat, enjoying your little gathering on a Saturday night.
Suddenly, there is an aggressive knock on your door.
You open the door, and it's policemen in high-tech military gear who have come to see what exactly is happening in your home. They push past you and, under the threat of force, "strongly encourage" everyone to leave.
Your pleasant social activity has been rudely interrupted, and you are all fined for a "blatant breach" of lockdown restrictions; no socializing with people from other households. Due to the alleged bioterrorism threat and increased social tensions, the government has declared a state of emergency, limiting people's movement and ability to gather in groups.
Somehow, you got carried away and made an extra-large order from a local restaurant. The unusually large order got picked up by a 'smart surveillance network' run by AI, which immediately started to pull all the data about you and direct autonomous drones to your location to check the suspicious behavior.
Then, all of a sudden, robocops are at your door…
This is not a plot from the ever hyperbolic Michael Bay's upcoming Songbird movie, instead it's what currently looks like a realistic vision of the future dystopian world we are slowly descending into. Worryingly, this encroaching surveillance state is being constructed with our approval.
Today, the vast majority of people live in a state of fear that's being instilled in our minds 24/7 by the media. The dominant narrative in the news is that this is the most fatal disease ever and that we should worry and be fearful. Even if our own lived experiences might be different, we still tend to believe that message over our reality.
This spell cast by mainstream media is very difficult to break when you are bombarded with horrible news daily, so the fear prevails. And when people are afraid, they retreat into their primal selves, rationality is out of the window, and we readily accept whatever restrictions, new rules, and regulations are imposed, even though we would disagree with them in normal circumstances.
We willingly sacrifice our freedoms for safety and demand protection from the people in power, who then wholeheartedly put more 'population-control infrastructure' in place.
The problem with all of this is these "temporary" emergency measures is that they are here to stay, permanently. The government won't voluntarily dismantle the surveillance infrastructure and laws that it finds so useful in controlling the populace.
There'll always be dangerous viruses out there, as well as other threats, such as… let's say civil disobedience, for example. So everything we readily accept in the name of safety becomes the norm and just the way things are from now on.
Drones flying over our heads to check suspicious gatherings, surveillance cameras controlling social distancing, robodogs patrolling public parks, contact-tracing apps, massive fines due to illegal socializing, wristbands to monitor movement, "digital certificates" or Covid health passports…
It's surreal how fast all of this has become our everyday existence. For years people have been warning that the elites in power want to control us by all these very means, but that was laughed off as a conspiracy theory.
Now, when it is happening around us, is it a conspiracy theory to say that this infrastructure can or will be used for other more malevolent purposes. Because our governments would never do that, right?
What's clear is that this pandemic has been the perfect excuse for big government and transnational corporate monopolies to foist everything upon us that they've ever wanted for years but couldn't due to people being overly sensitive to issues around privacy, freedom of expression, rights to peaceful protest…
The coronavirus crisis is the tipping point where we all start to readily accept the erosion of privacy and our freedoms – so now the floodgates are open.
This is not to say that the virus is not real, or not a serious health issue for certain people or that we should do nothing; this is to say that the response to this crisis will have some serious consequences, and our post-pandemic world will be quite different.
So, in the coming years, I don't think we'll see a reversal of the 'population control grid' infrastructure and policy. Rather, there'll be a normalization of this new type of surveillance society. Maybe we'll reclaim some lost ground on some privacy/freedom issues, but what's lost is lost, and it's not coming back.
We are most likely to see further advancements in the construction of a Western version of the Chinese surveillance society where the government controls everything we can and cannot do, all while mega corporations knowingly monitor our every move. This, as much as the current situation, will be perceived as normal…
Feature Download: I created a Great Reset Prep sheet outlining five things you can do in the next 15 minutes to brace yourself for the Great Reset.
You can download it here.
The Second Great Depression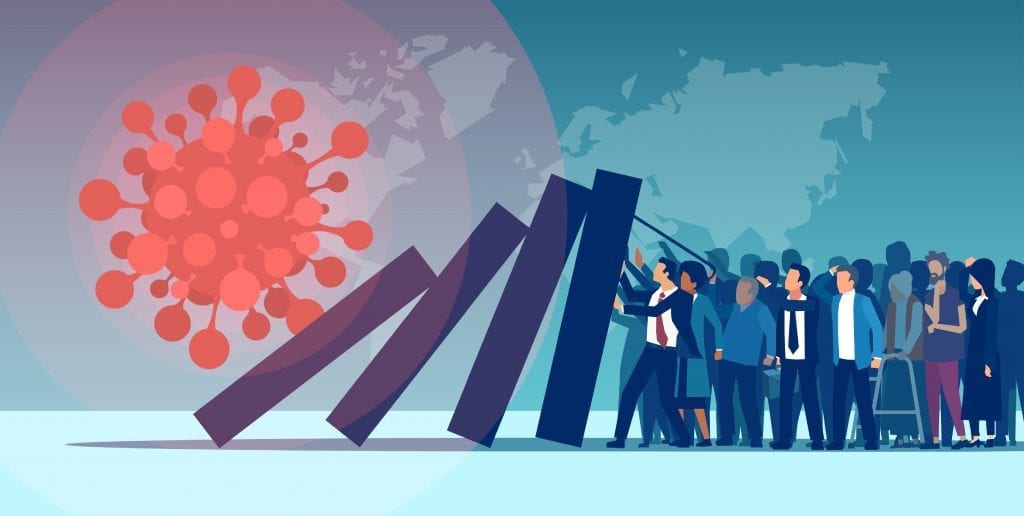 The coronavirus has triggered downturns in economies worldwide, poking holes in the pockets of indebted workers, businesses, and governments, thus setting in motion a domino effect that could soon topple the entire monetary system.
Although the virus was the catalyst for this downturn, something else would have eventually triggered it and cause the same events to play out, as the world economy was already on shaky legs.
Even before the pandemic, ordinary people were struggling; living from paycheck to paycheck, one crisis away from financial ruin. The debts at every level were at record highs, and the world's central banks were already pumping unimaginable amounts of money into the whole financial system to keep it afloat.
Our whole debt-based economy was one big bubble of monstrous proportions waiting to burst. The virus just happened to be the pin that popped the bubble, and now we find ourselves on a precipice of a major economic "disaster."
Classically, central governments and central banks have responded to this emergency by doing the only thing they can do and know how to do in situations like this; by creating more money and credit through debt production and government borrowing, and getting it to whoever they want to save financially.
In normal times this would stimulate economic growth and eventually steer the economy out of the recession, kicking the can down the road for a little while longer. But, the current economic conditions are anything but normal.
The world economy today is at a stage in the macroeconomic cycle that's identical to the late 1930s, just before the Great Depression, where the confluence of high levels of indebtedness and extremely low interest rates limits the ability of central authorities to stimulate the economy.
The stimulant of lowering interest rates isn't effective, as the rates are already basically zero (the lowest they have been in 5000 years). And printing money and buying financial assets (so-called quantitative easing) in this stage of the macroeconomic cycle does more damage than good, as it increases asset prices more than it increases actual economic activity.
On top of all this, it's the elites that are running the central banks and governments that get to decide who's getting the printed money handouts, bailouts, and stimulus packages and being rescued in the name of saving the system, and who's allowed to drown. Hint: It's always their cronies who are getting rescued, not you and I.
All of this naturally only exacerbates the existing problems. It reinflates the bubble while making it even bigger, it further widens the wealth gap as the wealthiest individuals, investors and corporations are the ones who profit from "free money" and increased price of financial assets, and it further disconnects the real economy from the financial one.
Creating one world for the super-rich and super-big corporations who benefit from the whole crisis, and the not-so-lucky middle and lower classes (hey, that's us), who are left to fend for themselves.
In our world, in the real economy, due to lockdowns and government-prescribed 'safety measures', many of us cannot work and earn our wages, so currently, millions upon millions throughout the world are jobless. Given the new normal and inevitable push for automatization, many of these jobs are probably never coming back. Small- and medium-sized businesses have been crushed, deemed non-essential, forced to close, and only a few will be able to reopen again.
You don't have to be a financial expert to realize that, because of this, people and businesses won't be able to pay their bills, they'll start defaulting on their loans, municipalities will increasingly find it hard to raise their taxes, prices of real estate will start going down…
The tumbling dominos will fall in an ever greater chain reaction until all this inevitably ends up in financial wreckage of epic proportions, where this time no existing monetary or fiscal policy will be able to get us out of this mess. And we'll find ourselves in the Second Great Depression.
Then, the only option left on the table will be restructuring debts and the whole monetary system and ultimately constructing an entirely new economy.
From what we have seen in the last Great Depression, this turbulent period of restructuring and returning to some sort of normality can last up to a decade. There are very painful times ahead for most people in society. They, as collateral causalities of this economic mismanagement by our "leaders," will lose their jobs, incomes, livelihoods, homes, and, in despair, turn on each other, their governments, and other nations…
Today we already find ourselves in a recession. Even the mainstream media says it will be greater than the one in 2008. Given that most economists in the early days of 2008 failed miserably at predicting what's about to happen, who's to say that they aren't failing again to warn us about the scale of what's to come?
The new world (dis)order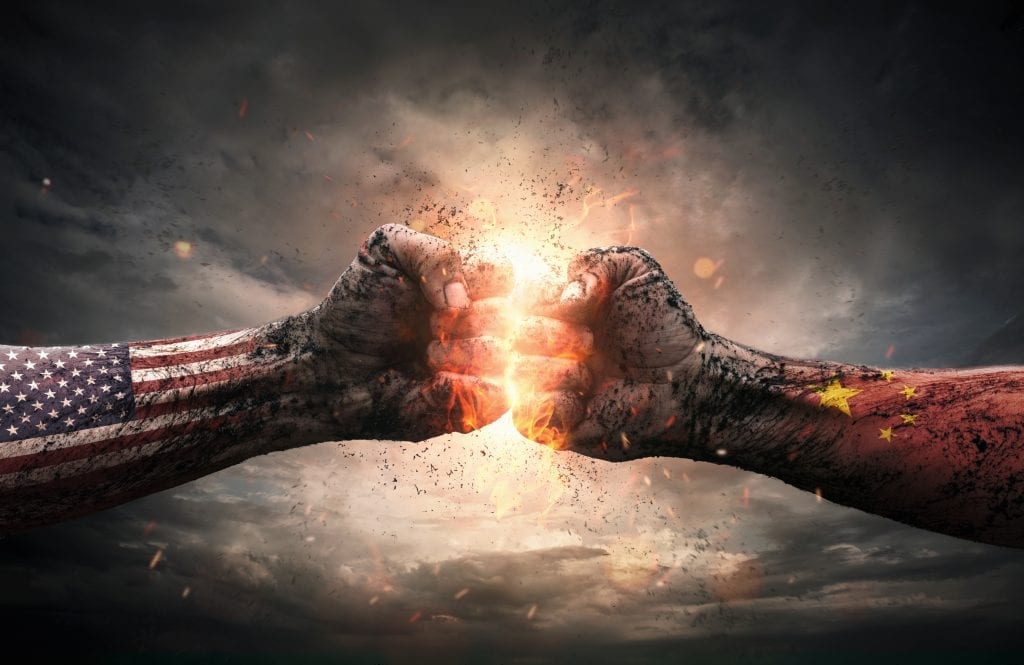 Some 75 years ago, in the wake of WWII, a new world order was established. The United States (US), as the richest and most powerful country at that time, took the world's leadership role, economically, geopolitically, and militarily.
The US dollar became the world's leading reserve currency, setting out a new global monetary system, US-based institutions (e.g. the United Nations, the World Bank, and the International Monetary Fund) took over world governance, and the US military began to enforce American rules globally, offering stability and secure trade routes for anyone who accepted its preeminence.
Such world dominance and a post-war environment of peace and unity domestically facilitated a prolonged period of prosperity on US soil that provided the means to make the US "the greatest country in the world", and expand the American empire.
But, like every other great power before it, the US and its empire has had its "time in the sun", and now finds itself in a steadily declining phase that has been lasting for some while, brought about by very things that made it great in the first place.
The thing is, all great empires go through the same lifecycle of ascendancy to power, peak power, and then inevitable decline and eventually being replaced as a dominant power. For most empires, this cycle lasts around 250 years, give or take a few decades, and regardless of their level of technological development, they all end up facing the same fate.
This cyclical pattern and inevitable decline is due to human nature and the changes that take place within society with each passing generation.
The empire starts out as a fairly equal society, with its citizens being poor but hardy and enterprising, devoted to the nation and common religion, united by a sense of duty to their country and patriotism. Then, as the wealth of a nation or empire grows, and people become more affluent, these virtuous characteristics give way to materialism and self-interest. The moral decline of a society begins, and soon citizens become decadent, overly comfortable – seeking pleasure, leisure, and meaning in the pursuit of money.
What follows is a breakdown in social cohesion as the society becomes increasingly unequal, culturally degenerative, and more and more ethnically diverse due to the influx of foreigners attracted to the nation's wealth. A once homogenous, cohesive ethnic group who strongly believed in their nation and its supremacy loses faith in everything that their forefathers fought for and believed in.
In this last stage of degeneration, the nation becomes highly politically corrupt, its institutions and bureaucracy unnecessarily complex, and the economy is in deep need of restructuring due to inequality. As all of this plays out, the empire inevitably declines, collapses, or gets invaded, conquered, and absorbed into another one.
Today (2020), Uncle Sam is 244 years old, and it has been in the 'inevitable decline' phase since 1960. The graph below clearly illustrates the turning of the cycle.
What this graph also clearly shows is that, for the first time since the new world order was established, the US is encountering a rival power – China, which in contrast to the US, is on the upward part of the cycle.
China has risen astonishingly quickly to become a competitive power to the US in many ways. It's growing much faster than the US, and if this trend continues, China will become stronger than the US in many of the most important ways that an empire becomes dominant, such as education, innovation and technology, competitiveness, military, economic output, and many other factors.
The repercussions of this perturbation to the world order will usher in a period of increased geopolitical instability and conflict on a global scale.
As the US becomes more and more burdened with a slew of problems domestically (deficit, debt, culture and civil wars.), due to lack of resources and willingness, it will increasingly lose its grip on the global governance and eventually abandon its role as the global policeman.
This then leaves a vacuum of governance that, in reality, no single state will be able to or willing to fill. China, the EU, Russia, and rising non-Western states are each preoccupied with their challenges at home and lack the political or economic muscle for world governance.
With no one in charge of providing consistent global leadership and guaranteeing international stability, the world will be in disarray geopolitically. Every nation will be out for itself, and we'll see the creation of a multipolar world, a world in which nations focus solely on their interests on a local and regional level, making coalitions and pacts with politically and ideologically similar neighboring countries while choosing to side with the US or China…
In the meantime, the rivalry between China and the US will continue. The tensions have been escalating periodically, but now with the coronavirus pandemic, the confrontation is getting worse and more frequent. Both are throwing blame on each other and show no signs of backing off.
As the escalation continues and the power balance between the two shifts, a war may be inevitable. The US will fight to defend its dominant position, and with no global legal system to resolve the disputes between the two, it will all come down to power.
Conventional military full-scale war at this stage of technological development would have unimaginable consequences for all of us on planet Earth, so let's hope both sides have no interest in ending our civilization. What's more likely is that such wars will play out in areas of trade, technology, geopolitics, and capital. This type of warfare is transpiring in various ways right now.
In the years ahead, the geopolitical instability and conflict between the superpowers will affect us all in various ways. From smaller things like losing access to suppliers or customers from other countries deemed 'unfriendly' to cyber-attacks aimed at electricity grids or other institutions, social conflicts instigated through social media by enemy countries, sudden regional armed conflicts involving mercenary armies causing a mass migration of displaced people…
How your life might exactly be affected will very much depend on where you live. But given that things have only started to escalate and still have a long way to go, I would argue none of us will be spared this geopolitical instability.
Feature Download: I created a Great Reset Prep sheet outlining five things you can do in the next 15 minutes to brace yourself for the Great Reset.
You can download it here.
The social upheaval
The conditions for civil unrest and violence are the worst they have been in a long time.
At the moment, people are highly polarized on almost every issue, enraged at each other and their governments. There is a massive disparity between rich and poor, creating completely separate realities for have- and have-nots, deepening the sense of injustice. And there are tensions between different cultures and ideologies periodically escalating into violence.
The current situation in the West is tense for sure, and there is no way of ignoring or denying that our societies are divided on so many levels.
Although it might seem that 2020 is just a crazy year that all of a sudden has brought us all these social issues, the truth is that this "craziness" was long in the making. And what we are seeing today is a culmination of many decades of gradual social changes that, over time, have created deep fissures in our society, manifesting today as division, rage, and conflict.
For most people, these small gradual changes have gone mostly unnoticed or been outright dismissed as "not a big deal," but with each incremental step through the last 40 years, society has been increasingly (and deliberately) engineered to favor the interests of the ruling class and big corporations/business. Enabling them today to totally shift the locus of power away from ordinary people, concentrate wealth, and increase control over our behavior.
It all started in the 1980s, when Western societies and economies decided to pursue the doctrine of economic liberalization (neo-liberalism), an ideology that promoted individual liberty, freedom of choice, and free markets. The premise was that free, unregulated markets will solve all our socio-economic problems and challenges and that we as free individuals should be responsible for the consequences of our own choices or actions.
The idea gained popular consent because it talked about personal freedom, less government interference, and promised a great entrepreneurial society where we can all live well. But, what at the outset seemed like a well-intended idea and a philosophy libertarian-minded people would approve of, in the meantime, became twisted into something that's now wholly devoted to serving the needs of billionaires and large corporations.
Digging deeper into the origins of the idea, one could argue that this was the intention from the get-go, set out by the ruling class. They initially came up with these economic ideas because they wanted to protect their interests and preserve/expand their wealth and power. Whether that's the case or not, the fact is the neoliberal economic policies were successful in transforming our society and our lives to be subordinate to "private capital" and its holders.
In practice, neoliberalism led to the marketization and financialization of every aspect of our lives. This meant the commodification of everything from health, education, housing, transportation, elderly care… to the privatization of all key state assets from water to electricity, forests, highways, railways…
Everything was to be valued by the price it realized on the market, run by a private enterprise to maximize efficiency and profitability, and traded as a financial instrument on the money markets.
This economic model slowly but surely dismantled the established forms of social life that were not compatible with the priorities of the markets and financial system, and, by doing so, created a world where our whole lives, from childhood through to old age, essentially become determined by the logic of the "free" markets, and consequently by privately owned corporations.
It also allowed for a massive concentration of wealth into fewer and fewer hands because the unregulated nature of the markets enabled unchecked growth of the privately owned entities. The economic power captured by increasingly bigger and bigger businesses then translated into political power, in which political elites imposed rules that encourage further market and wealth concentration, ultimately leading to monopolies that by definition stifle competition and innovation.
And then, all of a sudden, it turns out it's no longer free-market capitalism as we were promised. It's a crony form of capitalism run by corporate oligarchs who monopolize the markets and, in effect, govern our lives. And the only actor who is big enough to constrain the power of billionaires and corporations, the government itself, is effectively siding with them.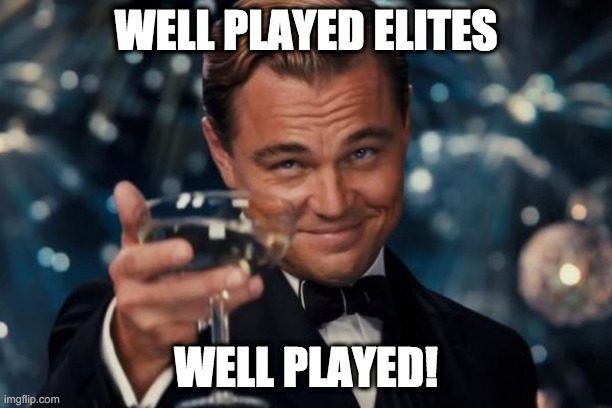 It's pretty clear that overall neoliberalism has failed to deliver a better quality of life for the ordinary person, but it has done wonders for the ruling class. Today, the economy is vastly more unequal, jobs are less reliable, housing less affordable, healthcare less secure, education more expensive.… Daily life has become more of a struggle for ordinary people, but, on the other hand, it has become a whole lot sweeter for the superclass of elites who have accumulated more wealth and power than ever.
These types of social problems and economic inequality can only lead to increasing civil unrest over time, culminating in mass violence.
This has happened repeatedly throughout history because, when the elites capture so much wealth and political power, there is no peaceful or voluntary way they'll give it all up. So, for a deep and long-lasting leveling of both wealth and power inequality, things have to escalate into some sort of violent peak that forcefully causes economic equality and shifting back the locus of power.
Therefore, in the coming decade, as the quality of life steadily worsens for the ordinary people, as more people feel disenchanted with the system, as more people are plunged into abject suffering by the powers to be, we can expect greater and greater revolt by the civil society.
People will be enraged about structural injustice and the arrogance of those in power, so they'll increasingly take to the streets and demand dignity. Peaceful protests could turn into riots, and riots into an ugly showcase of government force to preserve law and order and the normal functioning of society.
These stressful circumstances typically lead to increased political extremism, with people splitting into left/right camps and violently fighting with each other about whose ideology should take control to bring about order to society. In effect, people become more divided, which only benefits people in power who can then, under the excuse of making order out of chaos, introduce a totalitarian type of governance.
The coming Great Reset (and the permaculture-based solutions)
Listen, there is no way to sugar-coat this; it's going to get dark for a while. From everything I outlined, it's clear that what lies ahead is a period of uncertainty, instability, and great change.
We have the confluence of all these forces; extreme wealth inequality, wide political and cultural gaps, global conflict between superpowers, and a monetary system about to collapse, all coming to a head in this decade. This can't sort itself out peacefully or painlessly; it's far too late for that. For things to get better, we have to go through a cleansing storm that'll wipe the slate clean so that we can start over on a sounder footing.
The elites in power are very much aware of the approaching storm, so they are laying the framework to steer the upcoming changes into their favor and reshape society to further consolidate their power. They are not hiding their agenda anymore; it's all out in the open, installed under the guise of "rebuilding the economy sustainably" following the COVID-19 pandemic, marketed as the Great Reset.
For the uninitiated, the Great Reset is a coordinated agenda that's taking place at a global level, set by a small group of very rich, powerful influential people, pushed through by organizations like the World Economic Forum. The people behind it truly believe that they have the authority to decide what's best for all of us, so they are using the opportunity presented by the pandemic to usher in the drastic societal changes they deem important.
Not all of it is bad, for example, moving more toward renewables as a whole is a great thing – but it's important to recognize that the overall agenda is one where we are all pushed towards a posthuman/transhuman world in which the global elites control the vast swathes of the world's population via transnational corporations, organizations, and national governments.
In this (dystopian) vision of the world they anticipate for us, the state and corporate powers merge to control everything from education, healthcare, food production and distribution, means of communications, people's behavior… There is no privacy, and we are tracked 24/7. The corporations, through big data analysis of all aspects of human existence, know more about us than we do, and they can predict our movement and influence our behavior without us even knowing.
We live in a new type of economy, one predicated on a new, upgraded version of capitalism, called surveillance capitalism, which extracts and commoditizes our personal data so that our consumption can be controlled by corporations hungry for profit. Society is cashless and central banks issue digital currencies (CBDCs) that enable governments to track each and every transaction we make.
The vast majority of people live in cities, crammed into high-density apartments, with no access to land to provide for their needs, dependent on the very system that enslaves them. Forced to obey the rules and be good compliant citizens to gain access to services and live a "normal" life where they can provide for their basic needs….
This is the type of world that's being constructed, and, with each new crisis, we are getting closer to it being realized. Unless there is some kind of mass social unrest that leads to transformative revolution or the collapse of the state and power structures behind it via some other way, we will, step by step, crisis by crisis, move towards that reality.
As this corporate and government-controlled system gets established over the coming years, living in it will become increasingly intolerable to people who cherish their freedom, health, privacy, and humanity. Until now, we all had the luxury of going about our business, decrying the system while simultaneously enjoying its services. However, it's unavoidable that in the ethos of more control, access to the benefits from the system will be increasingly mandated by compliance with the rules.
For example, to get your kids to kindergarten or school, they'll have to be vaccinated, to be able to shop at a supermarket, you'll have to have a tracking app installed on your phone, to gain access to government's services and financial help for the unemployed you'll have to ensure a certain 'good compliant citizen' score (e.g. be vaccinated, no criminal record of offensive behavior towards the government, enabled central bank digital currency wallet…).
The majority of people will have no choice other than to comply, and those unwilling to do so will be forced to look for alternatives and withdraw themselves from such a society. This means that we, the noncompliant ones, will have to build our own parallel system and be able to provide for our own needs.
Luckily, permaculture gives us all the necessary tools we need to address this challenge. 
Feature Download: I created a Great Reset Prep sheet outlining five things you can do in the next 15 minutes to brace yourself for the Great Reset.
You can download it here.
On one level, the permaculture-based solution involves building strong communities of like-minded people outside of the reach of the centralized system.
Communities that can be self-reliant, that can stand together to protect themselves from outside forces, and that can facilitate the development of local peer-to-peer economies, markets, currencies, businesses, and other services we might need.
On another level, it involves building self-reliant households; homesteads, and farms, nested within those communities that are "off the grid," producing their own energy, food, resources while enabling meaningful ways to make a living and create income streams.
This building of self- and collective reliance is most certainly going to be very challenging and troubled by many obstacles. Still, in the end, once realized in a functional capacity, it's also going to be extremely empowering. Because if we can secure all the necessities we need for a happy life, then whatever happens in the surrounding world will lose its control and influence over us.
And with enough people embarking on this path, unplugging from the centralized system and contributing to a parallel decentralized one, a brighter future doesn't seem like a farfetched dream.
Well, at least for us, the noncompliant ones…
---
Okay, so now that I've set the scene, in the coming weeks and months, I'll explore these permaculture-based solutions in greater detail.
I'll start from the beginning, and, in the next post, I'll help you find the right type of locality where you can start building your community. Following this, I'll help you choose the right type of land within that locality where you can begin building your self-reliant permaculture farm or homestead.
After that, I'll focus on publishing a series of blog posts where I'll guide you on designing various components of your permaculture farm or homestead; the water systems, the infrastructure, and the food-producing systems.
I invite you to subscribe to my email list via the form below so that you don't miss out on any of this important content.
Until next time, stay safe!
(Visited 134,476 times, 2 visits today)